It's always so difficult to choose my favourite exhibitions of the year, and this year particularly so as there were many that I missed that I would like to have seen. But after some deliberation, and in keeping with tradition, here are my top five for 2011:
5.
Philippe Parenno at the Serpentine
Right at the beginning of the year I saw Algerian filmmaker Philippe Parenno's memorable solo show at the Serpentine. Parenno transformed the gallery with this atmospheric, immersive and magical exhibition (complete with fake snow blowing past the gallery windows) to provoke a lovely sense of childlike wonder.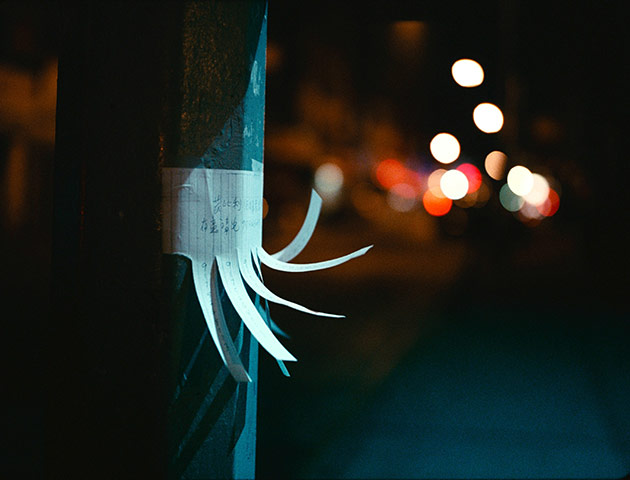 4. Tracey Emin: Love is What You Want at the Hayward
At the beginning of this year, I don't think I would ever have guessed that an exhibition from that overexposed YBA-er and friend of the Tories Tracey Emin would make it onto my 'top five' list. But the Hayward Gallery's rich, varied and well-curated retrospective of her career took me by surprise, and gave me the opportunity to rediscover her sometimes jaunty, sometimes irreverent, often uncomfortable but always engaging body of work.
3.
Pipilotti Rist: Eyeball Massage at the Hayward
Another thumbs up for the Hayward comes in the shape of this solo exhibition by Pipilotti Rist, one of my favourite artists. My expectations for this exhibition were especially high, but although it wasn't perhaps quite everything I wanted it to be, it certainly delivered all the quirky, unexpected joyfulness I've come to expect from Rist's delightful work.
2.
Susan Hiller at Tate Britain
I always enjoy Tate Britain's exhibitions, but Susan Hiller's solo show earlier this year was a real stand-out for me. I wasn't hugely familiar with Hiller's work before, but found the artworks in this show intriguing, intelligent and thought-provoking: from her anthropological collections of everything from seaside postcards to bottles of holy water; to the powerful installation
Witness
(pictured), full of wonder and strangeness.
1.
Yohji Making Waves at the Wapping Project
It's an installation rather than a conventional exhibition, but my top choice for 2011 has to be fashion designer and artist Yohji Yamamoto's extraordinary site-specific installation at the Wapping Project. Making Waves saw the Boiler House space flooded with dark rippling water, which visitors could cross in a small rowing boat, allowing them to take a look at the beautiful oversized silk wedding dress suspended above it. Mesmeric, meditative and eerily beautiful, this installation was also hugely fun - an enchantingly playful response to the gallery space.
Finally (and because I like cheating) here are a couple of extras...
A special mention must also go to
Dark Matters
at the Whitworth Gallery in Manchester for one of my favourite works of the year -
'
Still Life No. 1', an enchanting new commission by the collective Brass Art, as part of
Asia Triennial Manchester 2011
.
And of course I can't possibly finish off my review of the year without briefly mentioning the
Booktrust Best New Illustrators 2011
exhibition, organised by yours truly, which features the work of 10 fantastic up-and-coming illustrators like Katie Cleminson whose work is below. It's been everywhere from London Book Fair to Plymouth Art Gallery & Museum, the Free Word Centre to the National Galleries of Scotland this year, but it can currently see as part of
Picture This
at Gallery Oldham.
It's actually quite interesting looking over all the exhibitions you've seen in a year: on reflection, I realise that without particularly meaning to do so, I've ended up seeing mainly the big 'blockbuster' shows at London's biggest and best known galleries. My resolution for 2012 is to see more exhibitions at smaller, less well-known galleries and artist-led spaces.
Do you have any arts or cultural resolutions for 2012? And what were your favourite exhibitions of 2011?
[For all image credits in full, please see the original posts]